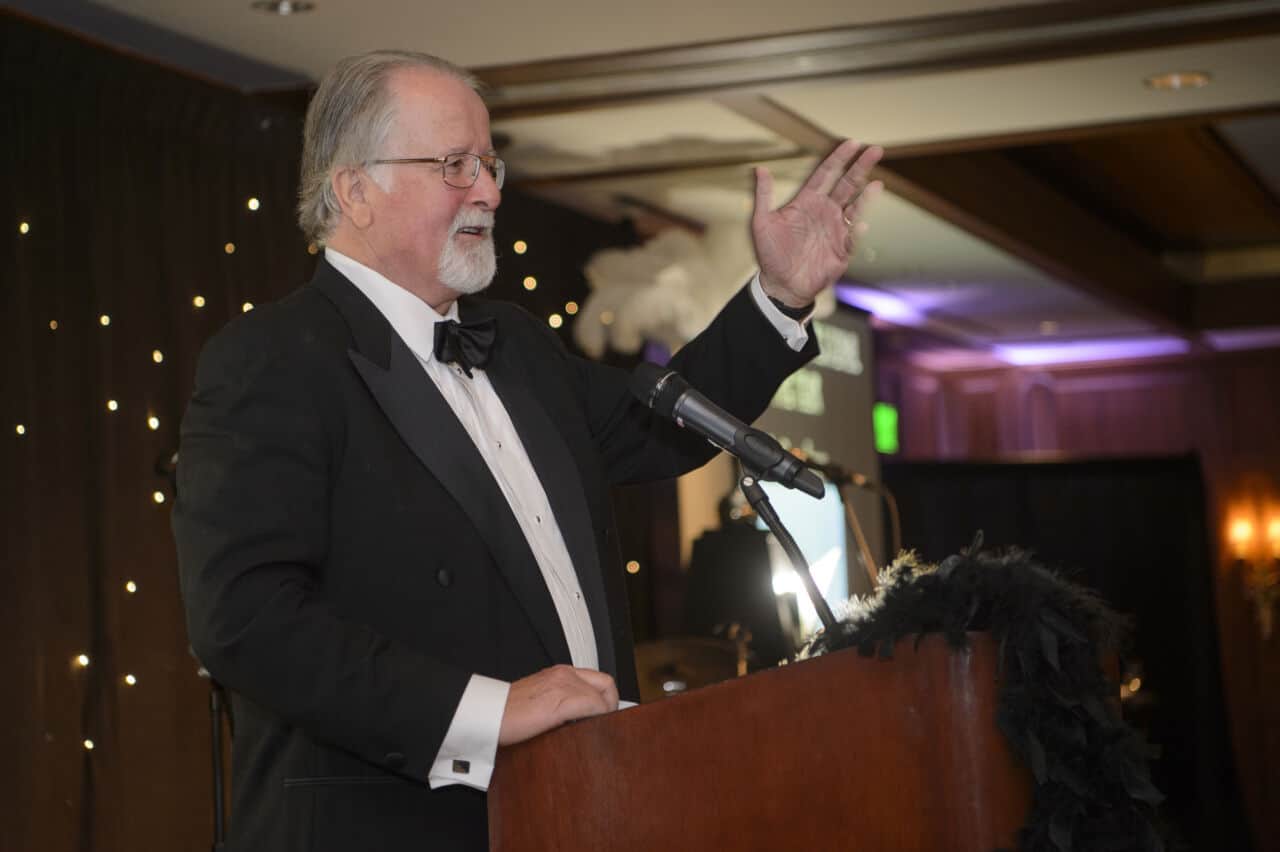 More than 21,600 people work in Monterey County's hospitality industry, creating unforgettable experiences for the guests who make a $2.5 billion annual economic impact. And each year, the Monterey County Hospitality Association (MCHA) honors one outstanding industry member as its Hospitality Professional of the Year.
For four decades, the honor has recognized ongoing service and commitment to the local hospitality industry. Past winners who are current MCHA members select each year's honoree by secret ballot, and awards are presented at MCHA's annual gala.
This year, The Sardine Factory and Cannery Row Company co-founder Bert Cutino earned Hospitality Professional of the Year honors. Cutino, an ACF Certified Executive Chef, has raised $11 million for community college culinary arts programs throughout California, raised more than $5 million for local Meals on Wheels deliveries, developed and supported the Drummond Culinary Academy at Rancho Cielo, and supported countless other organizations and initiatives.
"Bert has done so many things in the community. He just gives and gives and gives. He's also mentored many people and developed so much young talent," says InterContinental The Clement Monterey General Manager John Turner, who introduced Cutino at the March 31 ceremony.
As 2021 Hospitality Professional of the Year, Turner appreciates the award's significance.
"It's totally different to be recognized by your peers in your own community," he says. "The way hospitality industry members here interact with and respect one another is unlike anywhere else I've worked."
Turner points to a spirit of helpful "coopetition"—part competition and plenty of cooperation—that brings hospitality businesses together and benefits the wider community. There's also a legacy of leadership exhibited by past Hospitality Professional of the Year winners like Bob Cowdrey, who passed away in 2022. Cowdrey spent more than two decades with Pebble Beach Company, was interim CEO of the Monterey County Convention & Visitors Bureau, and helped develop Conference Center Facilities District plans as the Monterey Conference Center general manager.
"Bob excelled in very different roles that required very different skill sets. He was exactly what we needed, each time," Turner says.
Past honorees like Csaba Ajan, John de Canha and Ted Balestreri, who won the inaugural Hospitality Professional of the Year in 1983, inspired industry veteran Randy Venard. He worked in hospitality for 41 years, including 8 years at the Monterey Plaza Hotel & Spa and 28 years with the Inns of Monterey, before retiring in 2021.
Venard was MCHA's 2002 Hospitality Professional of the Year.
"It was a special honor, but not just for me. It was particularly rewarding because it recognizes how our hotels engage with and give back to the community," he says.
Though he no longer works in hotel management, Venard maintains an MCHA membership.
"Staying active with MCHA is partly about staying engaged with the community and partly about supporting an industry that is so important to Monterey County's economic growth," he says. "I am very proud that our hospitality industry offers individuals such great opportunities for growth.
The Monterey County Hospitality Association (www.mcha.net) is the trade association serving the local tourism industry with advocacy, education and employee recognition programs. For more information or membership inquires, visit www.mcha.net or contact Kristin Horton at kristin@mcha.net.