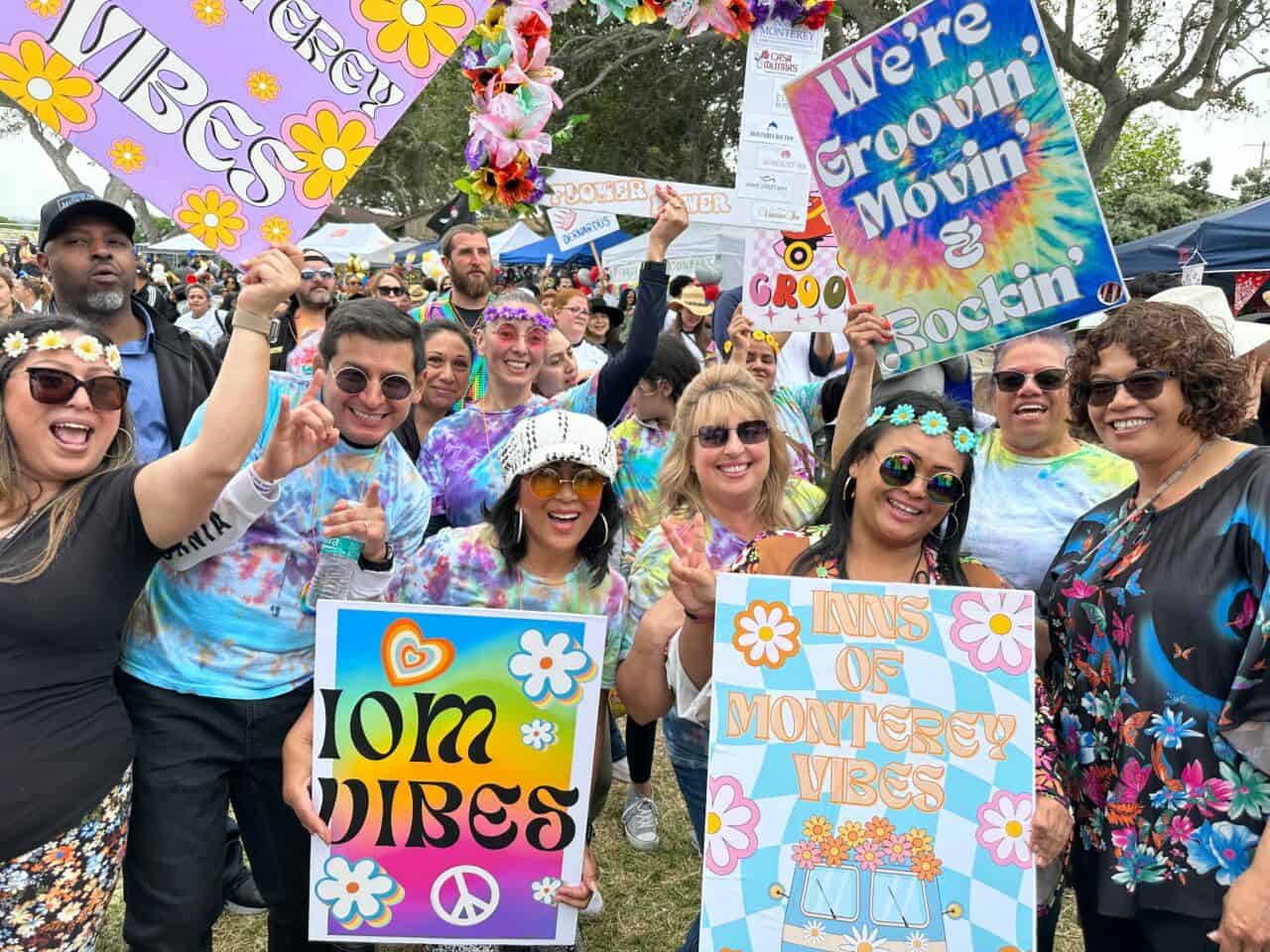 Hardworking hospitality professionals will enjoy a well-deserved celebration on June 14, when Employee Appreciation Day events return after a three-year pandemic pause.
The Monterey County Hospitality Association (MCHA) hosts this annual gathering that features food, fun and friendly competitions for cooks, dishwashers, hotel housekeepers, retail clerks, and other guest-facing tourism professionals and their families. About 1,300 people typically participate in festivities at the Monterey County Fair & Event Center.
"It feels extra special, returning for the first time since 2019. It's great to see the hospitality community get behind this event, and we're also excited to welcome some new faces this year," says Paula Calvetti, human resources director at the Hyatt Regency Monterey Hotel & Spa. She co-chairs MCHA's Employee Appreciation Day committee together with the hotel's general manager, Kevin Ellis.
Monterey County's hospitality industry employed 25,400 individuals in 2022. They regularly serve local diners, shoppers and event attendees, along with the visitors who generated $307.3 million in tax revenues last year alone.
"These employees are the face of hospitality on the Monterey Peninsula. They are the industry's greatest asset, and they truly make magic happen," says Calvetti.
To celebrate hospitality employees, various managers and MCHA members will serve a barbecue meal made with food, beverages and supplies donated by MCHA member businesses. Attendees compete in playful contests that showcase their bell-staffing, bed-making, napkin-folding, cocktail-mixing and seafood chowder-making skills. Lars Stokkebye, food and beverage manager at Monterey Peninsula Country Club, is back to lead this year's popular soccer tournament, as well.
Participants will decorate tables, don matching t-shirts, wave posters and cheer for colleagues while competing for the Gloria McPherson Team Spirit Award. McPherson helped establish MCHA Employee Appreciation Day in 1996.
The ongoing success of this annual event requires dedicated volunteers who help with everything from registering participants to judging competitions to cleaning up after competitions. Calvetti credits Jeanie Sumners, marketing director at WeatherTech Raceway Laguna Seca, and her colleagues who recruit hospitality professionals, business leaders and community members to help.
Sumners is proud to help organize a celebration of the friends and neighbors who staff area cafes, coffee shops, resorts, golf courses, wineries and retail stores. These professionals, in turn, spend their paychecks with local businesses, support area nonprofits, and make Monterey County a more engaging place to live.
"These individuals are our community. They are the people who help make this destination what it is. They greet our hotel guests, and they keep our restaurants, attractions, major events and businesses running smoothly," Sumners says.
Employee Appreciation Day gives professionals involved in Monterey County's second-biggest industry the chance to relax, reconnect with colleagues and create new friendships.
"Hospitality professionals are loyal, dedicated and proud of the places they work. Getting them together to celebrate is amazing," Sumners says. "It's great to see them with their families, and I've never met a more appreciative group of people. The event really does build a stronger community."
The Monterey County Hospitality Association (www.mcha.net) is a trade association serving the local tourism industry with advocacy, education and employee recognition programs. For more information or details on membership, visit www.mcha.net or contact Kristin Horton at kristin@mcha.net.