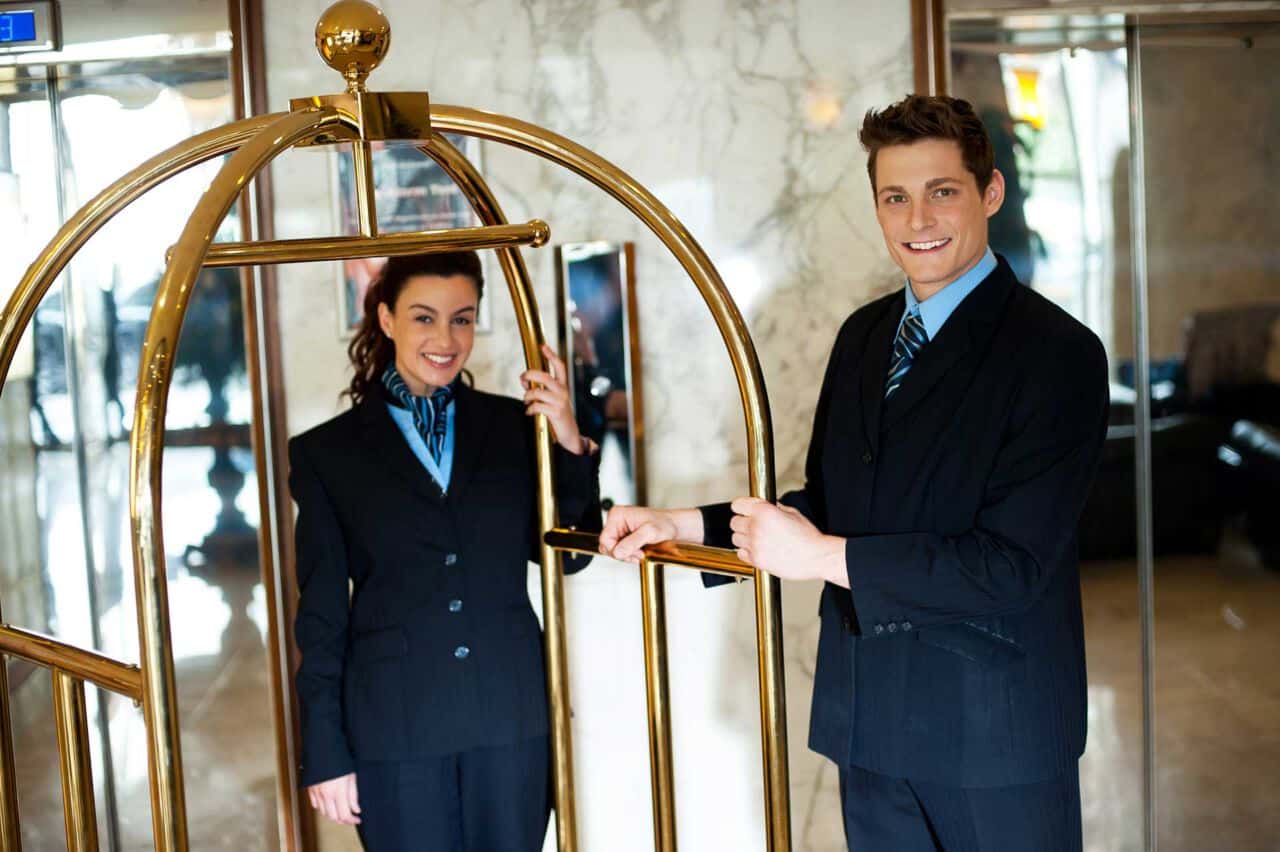 Monterey County hospitality businesses are grateful to be welcoming back guests. For employees at local restaurants, hotels, wineries and attractions, recent months have been a time to safely reconnect with valued customers, colleagues and visitors.
More than 27,000 people worked in Monterey County's $3.24 billion tourism industry before the pandemic paused travel. Now, as businesses rebuild, hospitality professionals are capitalizing on opportunities for career development and upward mobility.
For some, hospitality offers access to entry-level positions that don't require extensive experience or advanced degrees. Tourism jobs provide a path to business ownership and management opportunities, as well.
Carving a career path
Leo Arrazola, chief engineer at Monterey's Portola Hotel & Spa, started in hospitality after graduating from Monterey High. He was doing janitorial work for a Carmel cafe when a manager offered him a role on the restaurant floor.
"That manager was the first person who gave me an opportunity to move up and have something better. Once I got that opportunity, it was a domino effect," Arrazola says. "When people see your drive and work ethic, the opportunities are endless."
Arrazola worked at various restaurants and hotels before landing at the Portola Hotel & Spa. The property team feels like family, Arrazola explains, and managers have supported his personal and professional growth for the past 18 years.
The same holds true for Phillip Paim, a 47-year Inns-by-the-Sea employee who was born in Portugal and fell for the area while visiting his sister on the Monterey Peninsula. He joined the Inns-by-the-Sea team at age 20, working first in landscaping and painting. Paim then developed his construction and engineering skills by observing local tradespeople, rose to the director of facilities role, and now trains incoming maintenance employees.
Paim's hospitality career taught him valuable professional skills. It also helped him buy a house and raise a family in Pebble Beach.
"I've accomplished so many things that I never expected to," Paim says. "And, I've met so many different people. Some guests have stayed with us for years, and I always enjoy seeing them."
"Phil can read situations and people better than probably anyone I know. That is very helpful in this industry," says Inns-by-the-Sea General Manager Mark Watson. "He has guided us through a lot of ups and downs, particularly in the last few years. He has always been very dedicated to this company."
Education and opportunity
Like Arrazola and Paim, individuals on various paths can find hospitality roles that provide access to on-the-job training, certifications and education. Locally, groups like the Monterey County Hospitality Association (MCHA) develop seminars that help managers and staff members explore current workplace topics, too.
Since 1995, MCHA has also funded scholarships for students and working adults pursuing hospitality careers. Recipients have studied at Le Cordon Bleu, New York University, the University of California, Davis, and local institutions like California State University, Monterey Bay (CSUMB) and Monterey Peninsula College (MPC). The National Restaurant Association Educational Foundation administers additional scholarships honoring several Monterey hospitality professionals.
Some scholarships take students to the sustainable hospitality management program at CSUMB. The four-year degree prepares gradates for respected, well-paid tourism careers that combine elements of hospitality, business and environmental studies. MPC's Ready to Work programs serve students interested in hospitality management, culinary arts, marketing and related fields. MPC also collaborates with Rancho Cielo, the Salinas facility that provides job training and education for underserved youth, to offer instruction at the Rancho Cielo Drummond Culinary Academy.
Culinary careers can take professionals around the world. Carmel restaurateur Tony Salameh grew up in a hotel family, and he's studied and held hospitality roles in Switzerland, San Diego, Jordan and Carmel Valley. Salameh has owned Anton & Michel Restaurant since 1980. He also opened and subsequently sold The Grill on Ocean Avenue, PortaBella and Merlot Bistro.
"The variation in our industry is amazing. Nothing is the same two days in a row! Meeting people from all over the world and making them feel welcome and at home when they patronize my restaurants is paramount," he says.
In September, MCHA named Tony Salameh the organization's Hospitality Professional of the Year.
"Other than having owned and operated more than four restaurants at any given time, what makes most proud is the number of staff members who have been with me for over 20 years – and some for over 30 years," he says. "That tells me that I am doing something right. Thanks to them, I've been able to survive for more than four decades in this tough and extremely demanding industry."
Big-picture benefits
In addition to opening the doors to education and long-term opportunity, hospitality jobs uniquely boost employees' quality of life. Flexible hotel and restaurant schedules can suit single parents, caretakers and students, for example. Military spouses meet community members while working in tourism. Some employees also enjoy perks like free meals and wellness programs.
While individuals benefit from hospitality jobs, a strong hospitality industry also benefits the community. Tourism employees spend their paychecks with local grocers and small businesses, and they're the friends and neighbors who coach youth sports teams and volunteer with area nonprofits.
Hospitality employers support the community, too, giving generously to food drives, fundraisers, pandemic relief efforts and other campaigns. They donate food, wine, prizes and venue access to nonprofits. Major annual events raise money for civic groups, while tourism-generated tax revenues fund roads, parks, libraries, neighborhood projects and vital city services.
In 2019 alone, Monterey County visitors contributed $296 million in total taxes and generated $153 million local tax dollars that directly benefited the community. "The hospitality industry is proud to make a positive difference in the lives of employees, residents and guests," says Portola Hotel & Spa Managing Director Janine Chicourrat, MCHA's 2021 board chair. "Tourism creates important educational opportunities and career options for individuals at all stages of life. The professionals who power Monterey County's hospitality industry contribute to the economy, enrich this community, and represent everything that makes the area special."